OGIA Members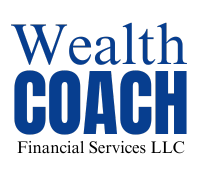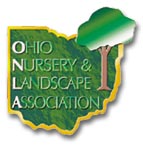 Since 2005 we have worked with the ONLA, handling the Association's important assets and working with nurseries, landscapers and other members to prudently and cost-effectively offer various types of retirement plans to their valued employees.
As an 'Independent' financial services firm, we can work with almost any major plan. The most important thing to us is what the plan does for the business owners and their employees.
In 2020, we have been working tenaciously with clients trying to bring them context about what just happened, what may lie ahead, and giving them context with webinars such as 'The History of Money'.
The trailer can be found here:

We provide education and service like this for all of our plan. As important, this is what we like to deliver on any plan:
- Features that can maximize Trustee protection
- Investment strategies that are robust and easy-to-use, understandable, and can protect assets
- Technology that reduces cost and error, reaches participants with communication and education
- Personal attention, through education and guidence on proper administration to managing staff members, and education and guidance about investing and retirement planning for participants.
We developed a 'Preferred Solution' (ONLA PS) plan designed specifically for ONLA members to deliver all of the above, but again we can deliver as much of the above as possible with many major plan companies.
Ultimately, members may be able to combine ONLA PS plans together into the Association Retirement Plan (ARP), maintaining their own plan design and confidentiality, while further reducing cost, administrative liability and investment liability. Ask us about this, and take a step towards upgrading your retirement experience while reducing your liability and headaches!
Here are some of the plans we can work with today:

And, here are details on some features of the ONLA Preferred Solution Plan:
LIability Reduction: hand off liability for Investment Oversight and Administrative tasks (where most of the audit fines arise) under the guidance of experts that know your industry and benefits challenges.
Technology: fulfill Trustee duties, escalate education, and reduce costs ... all through an interface from your payroll system that we establish and guide with your payroll specialist
Payroll Efficiency: allow us to oversee the cooperation between your payroll team and payroll company as we automate the feed of data that fulfills Trustee duties and reduces cost!
Service: we visit ... for Enrollment, for education, for One-on-one consultations with participants, for plan and investment review, and for plan design modification. And we do it via Online meetings too!
Cost-Consciousness: we build plans custom-fit to your needs, we look to keep costs down, and we arrange costs so the business, those who benefit from the plan, or both can share costs of that benefit.
As I often quote, one of ONLA's long-term members and client long ago said to me "Sully, I plant trees". In other words, 'you take care of this for me'. We get it. It is as simple as that, and that is our goal for every company we work with! Give us a few minutes and we'll explain how we take all of the features above, and make them dance for you. With just about any plan out there.
- Mike Sullivan